It takes much financial strength and hard work to build a dream home. One cannot stay satisfied building a house but needs to maintain it so that the life of the construction gets extended. One of the major concerns for every home-owner is the doors and windows of their house. They are one of the most vulnerable areas that need regular care and maintenance. However, with the growth of technology, many alternative materials are replacing traditional windows and doors. UPVC windows and doors are one of them and are gaining popularity every day. Are you listening to them for the first time? Well, it is time to know about them and reap the benefits of installing them at your home.
The Material
The material for making UPVC windows and doors are nothing but stiff, durable plastic. Technically the content is known as unplasticized polyvinyl chloride and is quite harder than traditional plastic. These materials are BPA- free and are not only used for windows and doors but also for making dental implants and retains as they are entirely non-toxic.
The Benefits of Making Doors and Windows with Them
Unlike the traditional wooden or glass windows and doors, UPVC windows and doors are more beneficial to use in the homes and offices.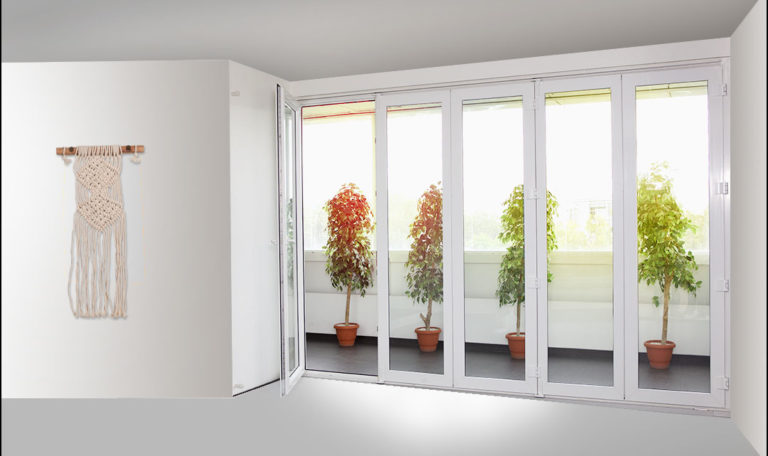 Durable and Long-Lasting –These types of windows and doors are long-lasting and durable. They do not frequently get affected with water during the rainy seasons or due to the adverse outdoor conditions. Thus, they are long-lasting and do not compromise with the safety features.
Easy Maintenance –UPVC windows and doors are easy to maintain or almost maintenance free for long years. Only a piece of damp cloth is enough to clean them, and they get the new look. They do not require regular painting, unlike the materials used in traditional doors and windows. Thus, they are gaining popularity day by day.
Toxic-Free– Many materials used for making doors and windows are toxic and contain BPA. But with installing the UPVC windows and doors, one can stay relaxed as they are non-toxic and do not harm the health of the people staying indoors or the environment around the house.
They Do Not Wrap –One of the significant benefits of installing windows and doors made from UPVC is there structural bonding. They do not wrap and distort even in scorching temperatures during the summer. Thus, there are no problems in opening or closing them, or no gaps are formed due to distortion unlike the other traditional materials.
Cost Less –These windows and doors are available at much lesser cost and come cheaper in price. One does not need to feel the pinch in the pockets while installing and maintaining them. They are produced by the best manufacturers, quick forcutting down and the making charges are low considerably. Again, the raw materials itself are available at a low price as they are easily manufactured.
Recyclable – UPVC is one of the materials that can be recycled, and thus it saves the earth from junk, unlike many other materials. Therefore, they are environment-friendly.
Energy-efficient – One of the significant benefits of installing UPVC windows and doors is that they are energy-efficient and works as a perfect insulator to keep the indoor temperatures at thesoothing level. They do not conduct heat from both the sides and cuts down the energy bills to considerable levels.
Low Maintenance
For those who want to have features that aren't going to be high in maintenance, then the upvc windows and doors are perfect. You are just going to have to wipe down the glass as well as the frame with some water and dish soap, which means you don't have to worry about its cleaning at all. Make sure that you are doing this on a regular basis to avoid creating a harder job as they can accumulate dirt, and then it can take longer to clean off. They can also withstand a lot of weather fluctuations, which means you don't have to paint them regularly either.
Durable
When it comes to durability, you will love to go with upvc windows and doors because they are extremely durable. This means that if you take good care of them and if you get the highest quality ones, then you aren't going to replace them anytime soon. They are going to be resistant to distortion, corrosion and even rust, which means they can handle any weather that you throw at them with ease. Why not spend a bit more money on these frames for your home if it means that you don't have to replace them soon?
Ensure that you are thinking about upvc windows and doors being installed in your home and that means you need to know the advantages. These are going to be extremely energy efficient and they are going to offer you great insulation, which means lower electricity bills and less entry for outside noise. Also, these will be very easy to maintain and they are also extremely durable so that you can use them in any weather conditions without the risk of rust or corrosion. Think about having these installed in your home so you can increase the style element at the same time as increasing the resale value.
Conclusion
Not only is it the time to stay comfortable but also to stay within your budget while building your dream home or to maintain it. Use UPVC windows and doors to reap short term as well as long term benefits and enjoy life spending the money that would have been spent otherwise. Go for them.